Ecological Organic Agriculture - Initiative
Ecological Organic Agriculture Initiative is an African led initiative aimed at promoting organic farming in Africa, as a response to the African Heads of States Decision EX.CL/Dec.621 (XVII) on Organic Farming that was made following the report of the Conference of Ministers of Agriculture held in Lilongwe, Malawi in 2010.
The initiative has been implemented in Africa since 2012 first on a pilot basis in 6 countries, namely Ethiopia, Kenya, Uganda, Tanzania, Nigeria and Zambia. The rollout has risen to eight (9) countries – four in Eastern Africa (Ethiopia, Kenya, Uganda, Tanzania and Rwanda) and four in West Africa (Mali, Nigeria, Benin, and Senegal). EOA-I's overall goal is to mainstream Ecological Organic Agriculture (EOA) into National Agriculture systems, Policies and Programmes by 2025, in order to improve agricultural productivity,food security, access to markets and sustainable development in Africa
ROAM is the Country Lead Organization of the EOA-I project in Rwanda since 2019 supported by 3 Partners to implement activities on different pillars.the oversight of the initiative in Rwanda is done by the National steering committee chaired by the Ministry of Agriculture and Animal Resources.
The EOA-I project activities are implemented by 4 Pillar Implementing Partners namely: Pillar 1: Research and Applied Knowledge through University of Technology and Arts of Byumba, Pillar 2 : Information,Communication and Extension through Huguka Organization , Pillar 3 : Value chain and market development through Pride farms Ltd and Pillar 4 : Coordination,Networking and Advocacy by ROAM.
Pillar Implementing Partner
Research and Applied Knowledge
Research and Applied Knowledge
Updates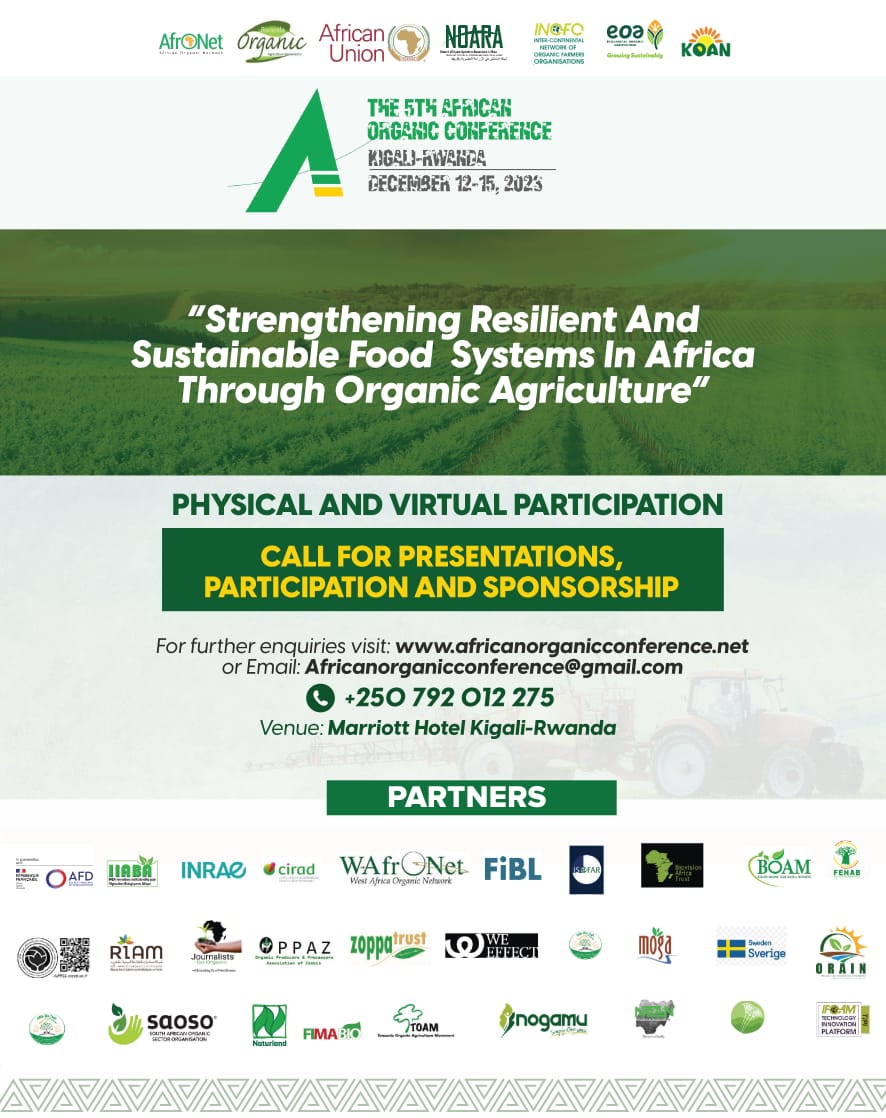 The 5th african organic conference (aoc) in kigali, rwanda at marriot hotel from 12-15 december 2023....
Read More